the cards we're dealt
A Halloween Showcase and more!
---
Yesterday, we attended the Bit Bridge Halloween Showcase where we had a bunch of folks playtest our game and fill out a short survey. It was an awesome opportunity and lovely to see all the other games that were played. You can see the rest of them here.
Here is what our table looked like! We had a survey for participants to complete after their playthrough. If you're interested in helping us with development, you can find the survey here.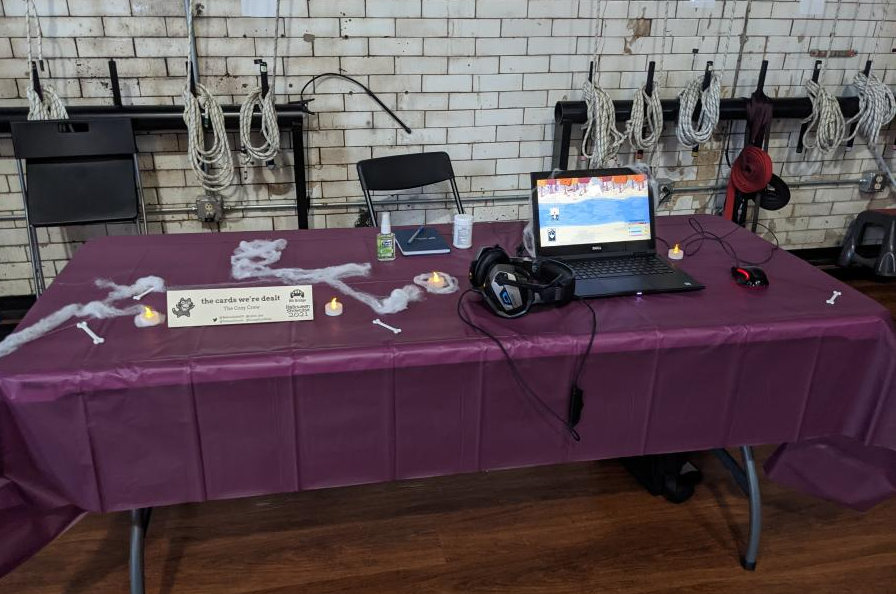 In preparation for the showcase, we did make some changes/additions to the game. They are the following:
- Modified emotions in the Make Camp scenario
- Added new outcomes for multiple cards

- Added two new scenarios: Fishing, Rummage through Backpack


Stay safe and cozy!
- The Cozy Crew

Files
showcase.zip
Play in browser
Oct 30, 2021
Get the cards we're dealt